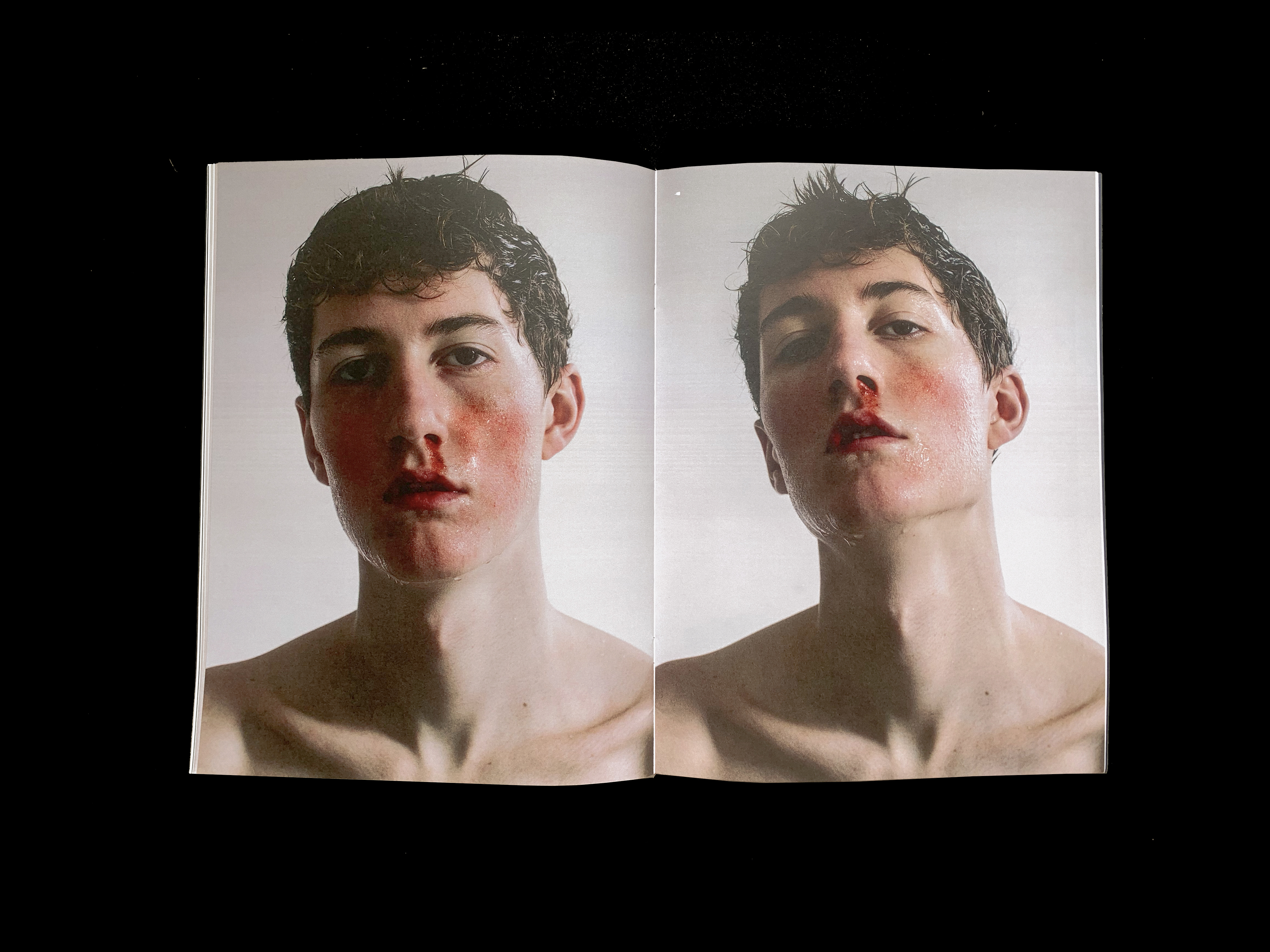 Tryouts, 2016
Tryouts is a personal self portrait project exploring the intersections between masculinity, atheletics, and sexuality.
Self-published staple-bound zines of the project were sold at a limited edition of 50 handsigned copies. All copies are sold out.
Tryouts was awarded The British Journal of Photography's 2017 Breakthrough Award and has been featured in
TIME
,
GUP
,
Dazed
, and more.
Book design, Art Direction, and Photography by Ryan James Caruthers.